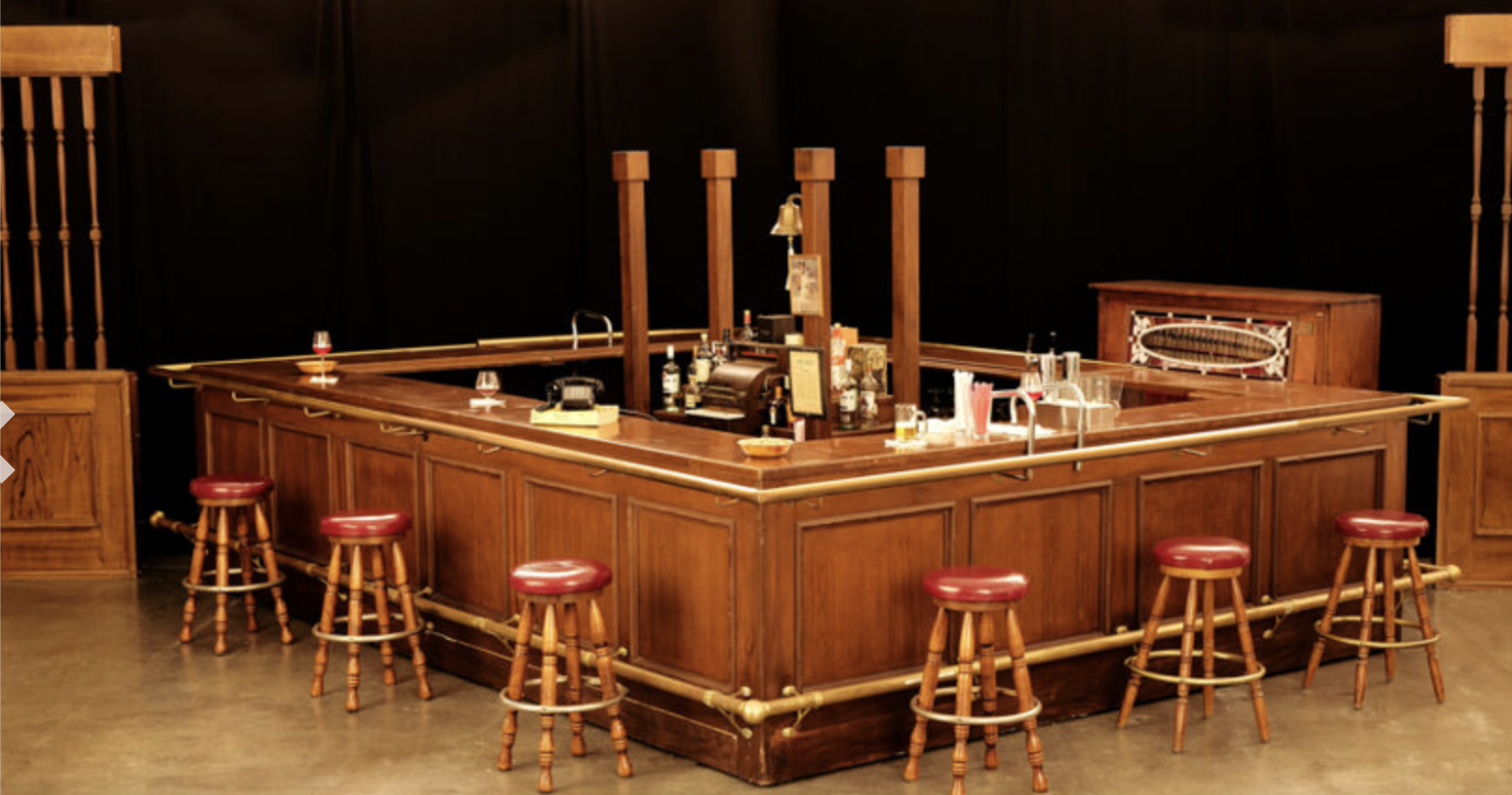 He spent 32 years collecting sets, props, and costumes from the TV shows he grew up watching. Now, James Comisar is putting all 1,000 pieces on the auction block! The Comisar Collection includes all kinds of things from your favorite throwback shows, including the sets of "Cheers," "All in the Family," and "The Tonight Show with Johnny Carson!"
The Comisar Collection is mind-blowing – he has somehow managed to get items from every TV show you can think of, from "Gunsmoke" to "Pee-Wee's Playhouse" to "Baywatch" to "Breaking Bad!" Comisar said he's loved collecting every single item, but the time has come to release them to fans and other collectors for them to enjoy. 
We browsed the Collection and here are a few things that caught our eye! 
The bar from "Cheers." You can own a piece of the show "where everybody knows your name!" It even has star Kirstie Alley's name carved in it!

 
A red swimsuit worn by Pamela Anderson on "Baywatch."
The S.S. Minnow life preserver from "Gilligan's Island."

 
Yellow gloves, scale, and beakers from "Breaking Bad."

 
The pink costume worn by Barbara Eden on "I Dream of Jeannie."
The jukebox from the Peach Pit on "Beverly Hills, 90210."
Eastland School sweaters worn by the cast of "The Facts of Life."

 
Hit Me card game from "The Price Is Right."
A suit worn by Tony Soprano on "The Sopranos."
The signature "AB" Center Stage logo sign from "American Bandstand"…
And so much more! 
The auction goes live June 2nd in Dallas, Texas. You can learn more and see the items up for bids at the Heritage Auctions site.