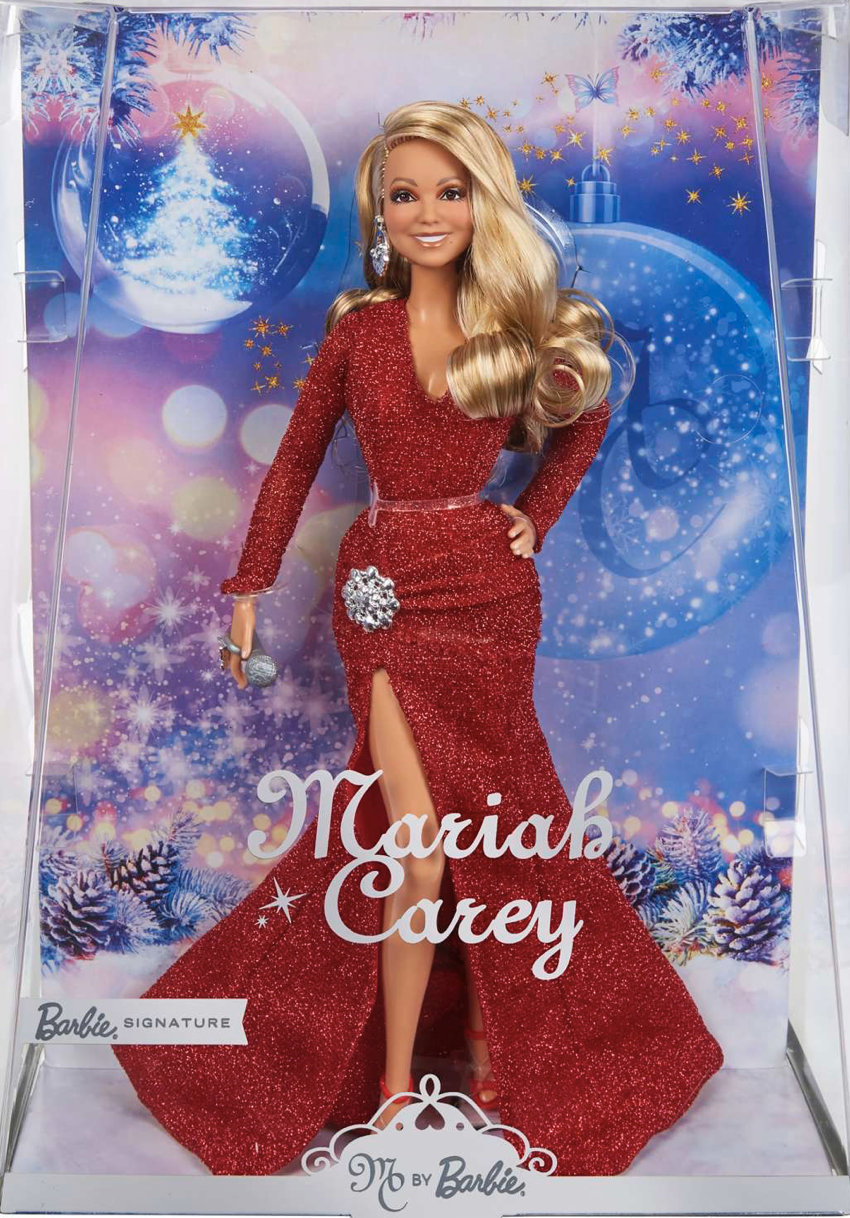 The "Queen of Christmas" has been Barbie-fied!
Mattel has announced a new Mariah Carey Barbie doll, just in time for the holiday season!
The Mariah Carey Barbie is dressed in a glittery red gown, with red heels and silvery accessories.
Carey told People Magazine that growing up, she desperately wanted a Barbie. "As a little girl, I didn't have a lot of toys or things. The one thing I really wanted was Superstar Barbie," she said. "If I could go back and tell my little girl self that one day, I would have a Barbie made in my likeness, I think she would flip out! I hope all collectors and fans everywhere enjoy the holiday season and hopefully the Mariah Barbie will be a wonderful addition to it," she said in a statement issued by Mattel.
The doll just went on sale today and it appears to be in high demand. It's already on eBay selling for two times as much as it's original $75 price tag. It's supposed to be available through Mattel's online shop, along with Amazon and Walmart.
Carey's song "All I Want for Christmas is You" has reached over one billion streams on Spotify. Her "Merry Christmas One and All" tour will hit several cities nationwide throughout the holiday season.