Thriller Cover To Cover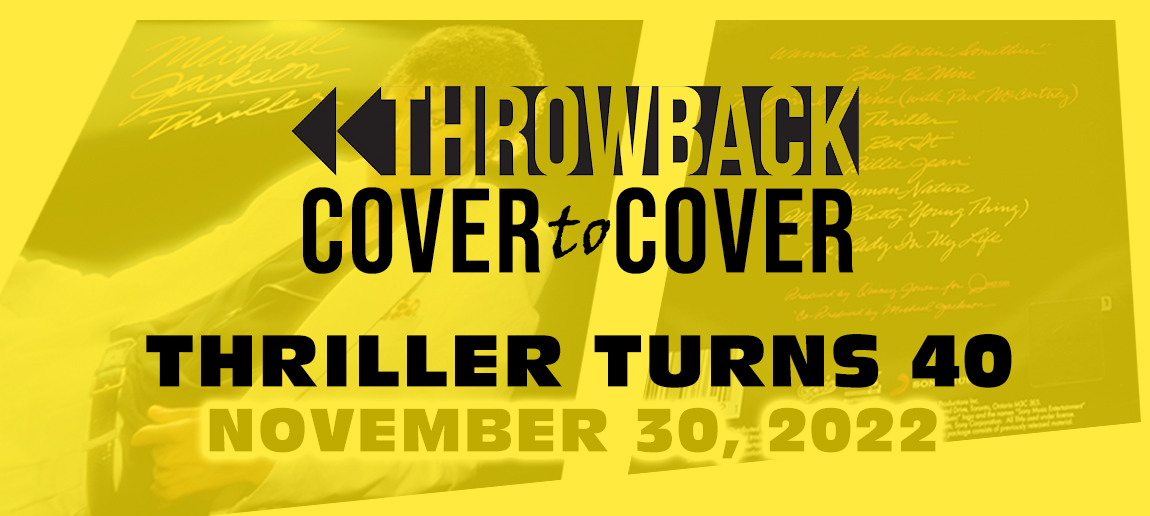 With over 70 MILLION copies, it's the biggest selling album of ALL TIME.
Of the nine tracks, SEVEN hit the made the charts, two hit number one, and the others circled the top 40 charts for almost 18 months.
And this month, this amazing moment in pop culture history TURNS 40!
Join Tony Lorino and Joe Cortese for a special "Throwback Cover To Cover" special on the music, the back stories, and how ALL THINGS THRILLER came together on Wednesday, November 30th in our fifth hour of Throwback Nation Radio.  (Most stations, 11pm.)
And no, it wasn't as all as smooth as Michael's moonwalking made it look!
Join us, learn a little, and THROW BACK one of THEE BEST… on Throwback's Cover To Cover!