Throwback New Year's Eve IS ON!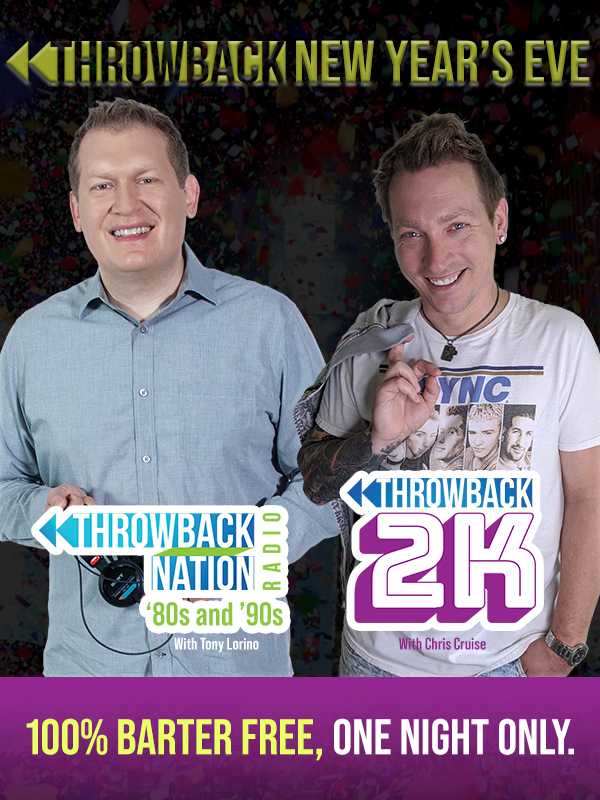 Not sure what to do this New Years Eve on your station?  Need someone to pinch hit last minute while your staff is on vacation?  Or, just looking for something DIFFERENT and FUN?
We got you covered with TWO shows, and 8 hours of content to make your station feel alive!
With Tony Lorino playing the greatest hits of the '80s & '90s, and Chris Cruise playing the first hits of the new millennium, we will have your station covered, no matter the format!
Fill out the information below, and we'd love to serve you this New Year's Eve; 100% free, no barter, no commitment, just fun!
Error: Contact form not found.
Note: for commercial radio stations in the United States and Canada only.  Market excusivity is guaranteed to any participant, and/or current affiliates of Throwback Nation Radio and/or Throwback 2K.  Throwback Nation Radio and Throwback 2K are registered trademarks of Lorino Communications LLC.